Introducing ClassiCube SkinSwatch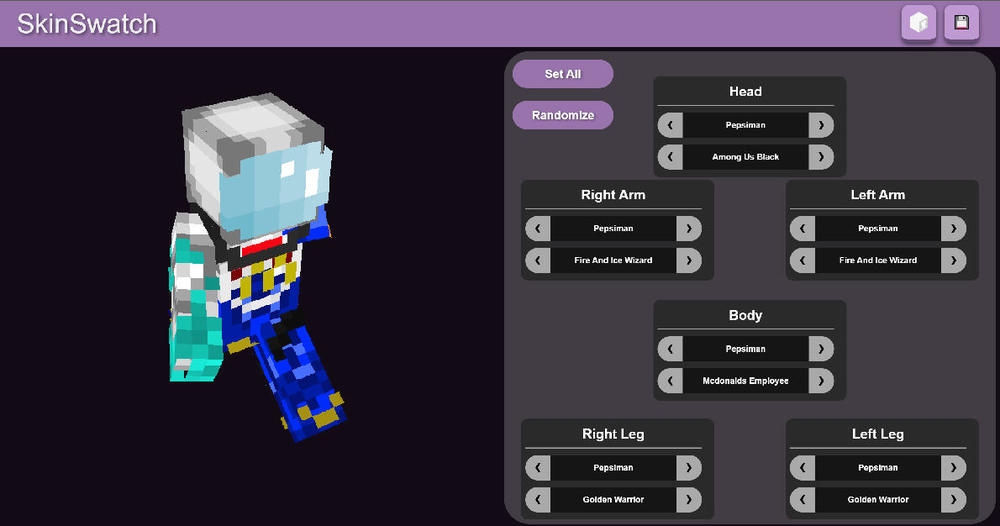 Have you ever wanted to make your own wacky skin, but aren't a skilled pixel artist?
Have you ever wanted to combine the helmet layer of one skin with the rest of another skin?
Have you ever just wanted to randomly combine a bunch of skin layers together to make your own abomination entirely?
Well, yearn no more. With ClassiCube SkinSwatch you can easily create a new skin out of dozens of premade skins.
Once you're done customizing your skin, hit the ClassiCube logo in the top right of the editor to set your ClassiCube skin, or hit the floppy disk icon to save the skin locally.
You can still upload skins to the website the old-fashioned way, by navigating to the account panel and uploading a skin file.
If you want me to add more base skins to the editor, or are having problems using the editor, post a comment on this thread.
Enjoy!