Status Update
Hi all!
Sorry for the lack of communication on my part, I'd bore you with the details but I don't think anybody here should care :v
I'm making this post to update y'all on some stuff we've started messing about with.
Discord
We've started putting more effort into our Discord server, featuring a live relay between discord and our irc chat. Pop in to share neat stuff, chat about recent updates, or shitpost!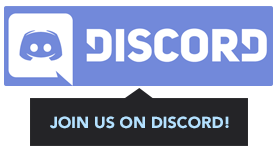 New players from around the world
Recently we've had an uptick of players from Indonesia, Germany, and the Netherlands. Welcome, all!
We're up to 42.5 thousand accounts.
Patreon
The Patreon has stagnated a little. After reviewing our current platform limitations, I've come to the conclusion that I'm going to have to go through some migrations to ensure the stability of the system prior to a Steam release - so I've got no timeframe on that, as a migration of the scale I'm talking about will take a significant time investment to ensure everything works fine.
That being said, we're at 8 Patrons, special thanks to users 2k10 and Brendan for becoming patrons during my absence. Join them, become a Patron today!
Speshul Servers
Nothing of note has stuck out to me, but let me know on IRC or Discord if there's a server you think should be highlighted due to unique gameplay opportunities.
Finally
That's all! Come join us in Discord for a grand ol' time. Thanks for playing and your support!
Posted a week ago by AndrewPH