Steam Version Updated and Upcoming Sale
Hey all, I finally got off my back end and brought the Steam release of the game into the forefront of technology, bringing it to the latest development build of ClassiCube to better represent where the game's at right now.
I've also worked with SpiralP to bring the CEF plugin to the Steam version. This increases the footprint of the Steam version by almost 300MB, but it's still much smaller than all those other games, so...
To celebrate, I've added a sale that will bring the price down by 42%, starting tomorrow (August 3rd) at 10:00AM PST and ending on August 10th at 10:00AM PST.
https://store.steampowered.com/app/1065710/ClassiCube/
Why purchase the game on Steam when I can just play it for free, right now?
The Steam version of the game is there so you can help pay for the continued operating costs of hosting ClassiCube. We use Amazon Web Services to host it, and that ain't cheap.
If you don't like Steam but want to help support the game, support us on Patreon!
Last but not least, we still have a Discord up and running, so feel free to join up for some good wholesome fun and the occasional photograph from yours truly 😉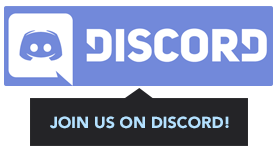 Thanks all, and have a grand ol time.